07/10/09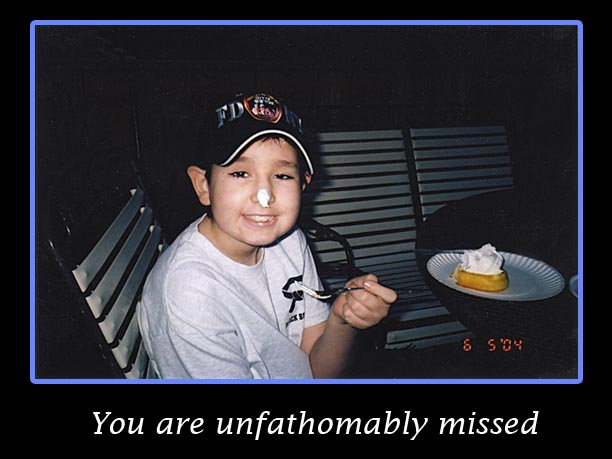 Well it has been 5 years without the joy of Mo.
Still unbelievable.
5 years is a long time.
It is harder than 4 years or 3 years or 2.
They don't leave much behind.
I wish I had more to say.
Each thing has carries so many memories, I can't begin to describe them.

I still have some of Mo's homework on my computer. This from a paper dated 10/23/03:
Karate Story
Right now I am being treated for brain cancer. Earlier this year my karate school named Karate America in Middleton was having a fundraiser called the Kick-a-thon. The Kick-a-thon was a way to raise money for the University of Wisconsin Children's Hospital (UWCH). The kick-a-thon worked like this: the students who wanted to participate in the Kick-a-thon had to do an unlimited amount of kicks in fifteen seconds. Every student that participated had some sponsors that paid them a certain amount of money per kick. When the kick-a-thon was over I ended up raising the most money. I raised over three thousand dollars. Later Karate America had a picnic called the kicknic to celebrate. I was the guest of honor for the kicknic. A lot of people were there including Bucky Badger but I didn't meet him. The person in the Bucky Badger suit must have been hot because it was a hot and sticky day. Later a camera man from news three came to interview my mom and I. I was finally on the news. That was my lifelong dream and it finally came true. At the end of the kicknic I got my reward for raising the most money. I got a plastic Frisbee, a T-shirt, and a $250 Best Buy gift certificate. I am so proud I raised the most money. I couldn't believe I did it with a few physical problems.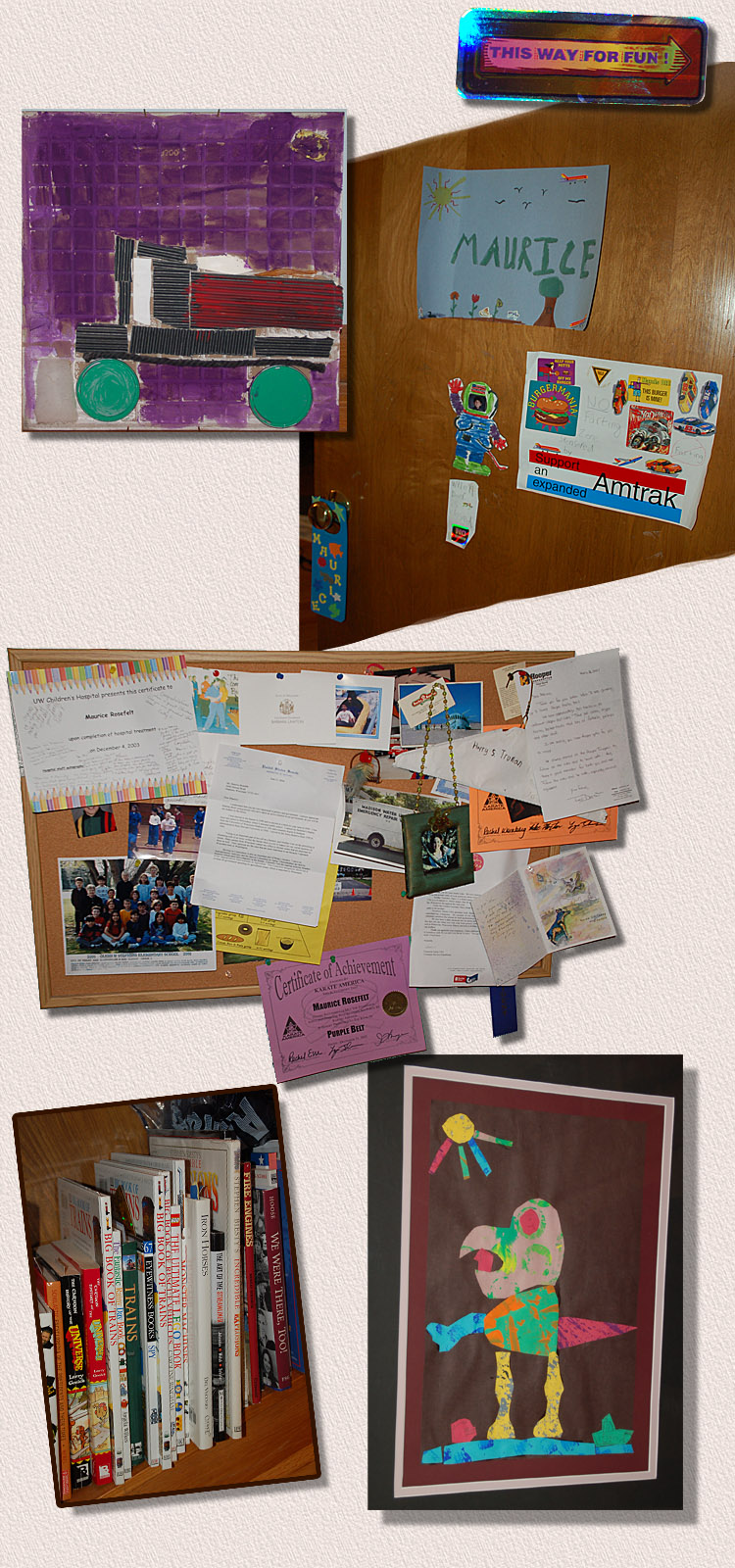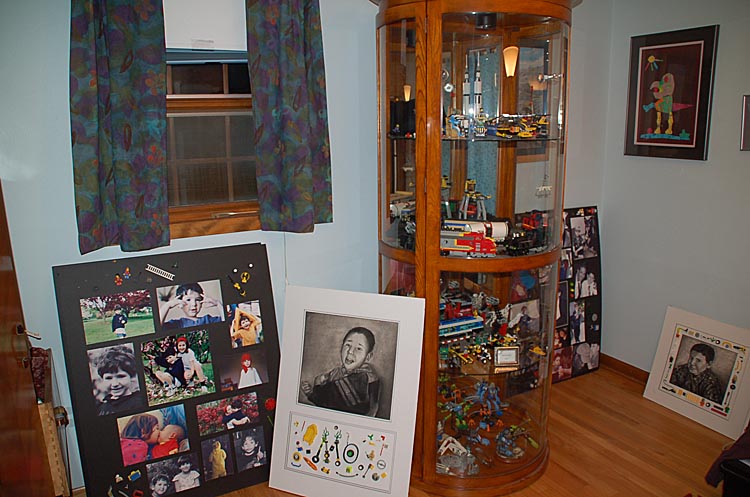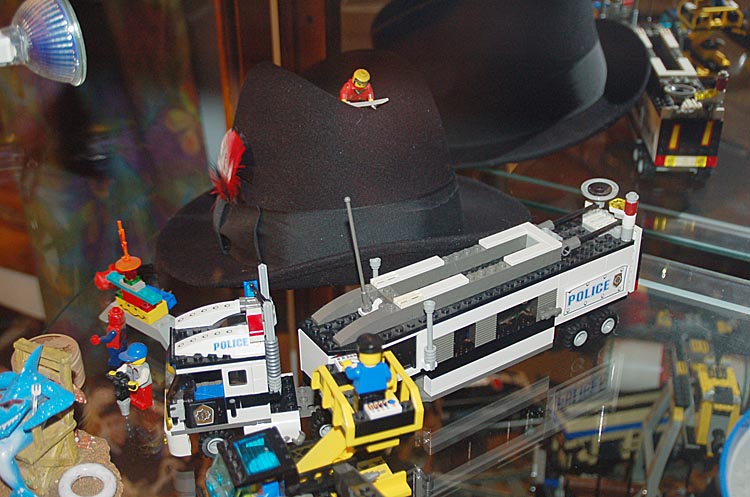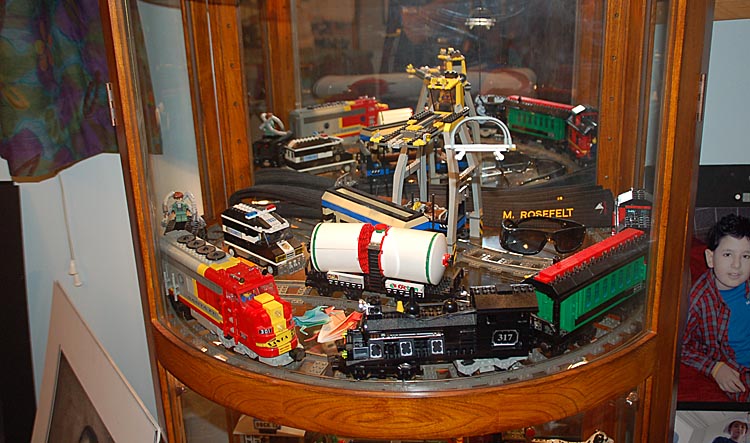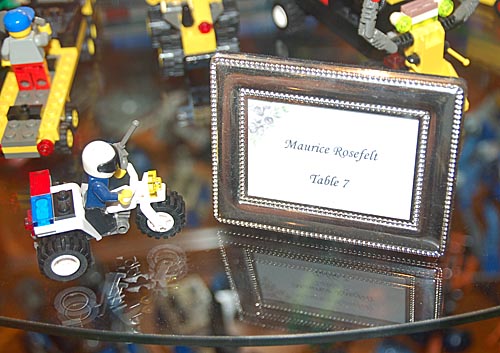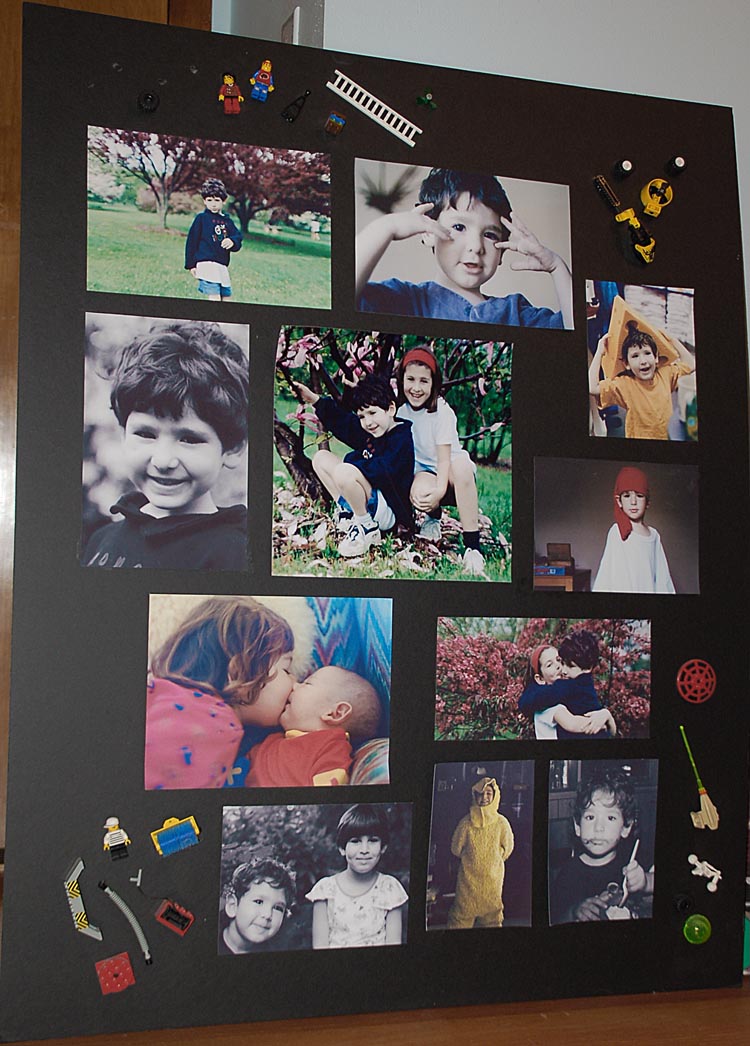 We have put up 2 memorials to Mo at the dog park where we used to take Mabel. Anne and I planted a tree in the Memorial Forest, but it didn't survive. The park service planted a new one, but I don't have a picture of it yet.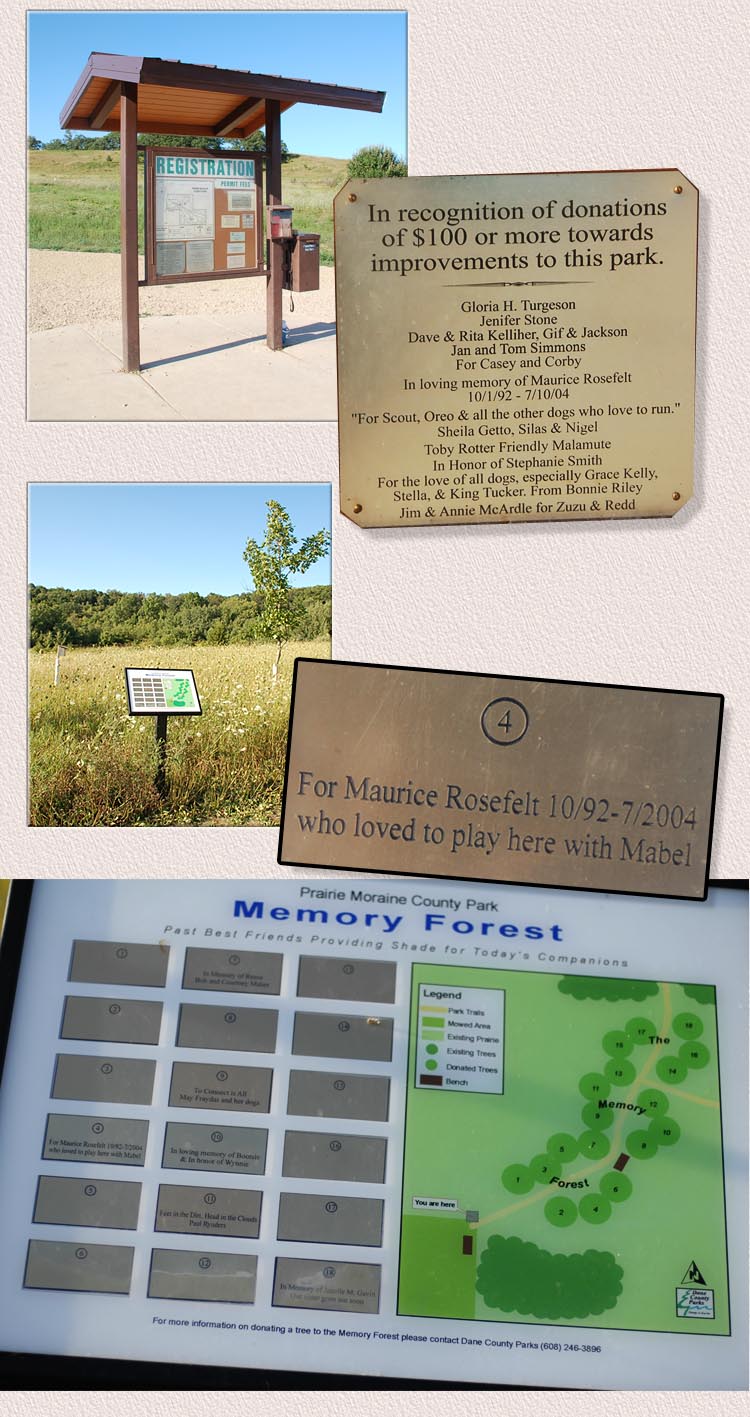 Of course we also have great things happening in our house: